Aboriginal Community Events
Windspeaker and AMMSA maintain an extensive list of community events scheduled throughout Indian Country.
While the events are Aboriginal (First Nation, non-status, Métis and Inuit) and Native American they are open to people of all cultures.
All events listed are confirmed.
Please contact us to have your event listed here.
Email: market@ammsa.com
---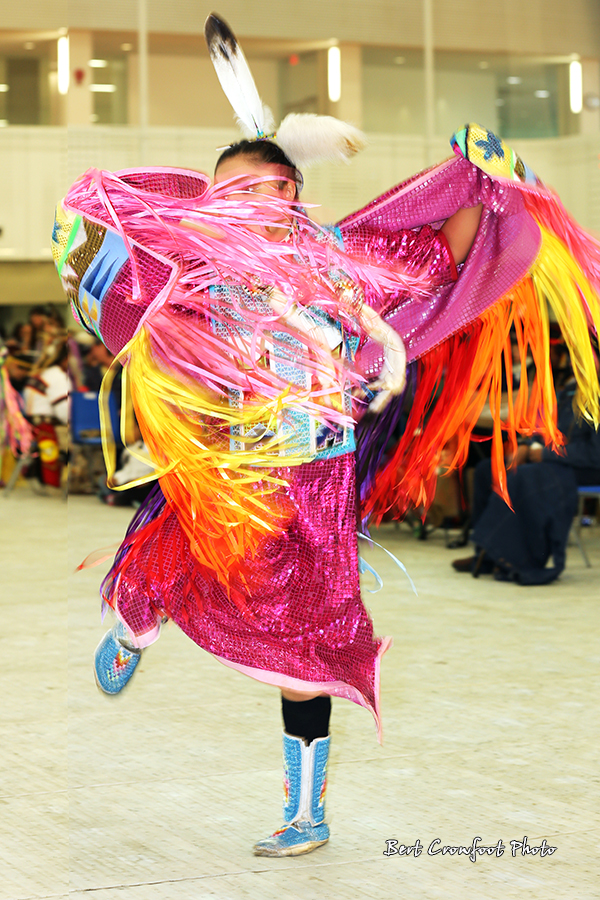 Check out our collection of powwow photo galleries: http://www.ammsa.com/publications/windspeaker/photos-powwow-trail
---
2014 Guide to Powwow Country Events calendar now available for free download!

Click on image or here to download full size
PDF file of poster.

---
July 6 – 10, 2014

First Nations Camp
Sr. High July 6-10, 2014 (age 15-17)
Frontier Lodge, located in Nordegg, AB
Cost: FREE

For First Nations youth who want to try out a number of wilderness adventures such as hiking, rappelling, caving & canoeing. Come for 5 days of fun, adventure and friends in the beautiful Rocky Mountains!

Contact us at 402-721-2202 for more information or check us out online and to register at www.frontierlodge.ca

July 11 – 13, 2014

4th Annual Calling All Drums Rocky Mountain House Powwow
Rocky Mountain House Powwow July 10 – Camping Day Powwow
Location: Rocky Mountain House National Historic Site
Drive West on Highway AB-11A W and Range Rd 74A
6.6 km from Rocky Mountain House
Email: rmhpwc2014@gmail.com
Contact: Travis Weber 403-845-2412
July 11 - 13, 2014
(& September 19 - 21, 2014)
30th Annual Great Mohican Powwow
Mohican Reservation Campgrounds
23270 Wally Road South (County Road 3175)
Loudonville, Ohio
1-800-766-2267
www.mohicanpowwow.com
July 11 – 13, 2014
27th Annual Squamish Nation Youth Powwow
Capilano Reserve Park Grounds
100 Capilano Road
West Vancouver, BC
Contact: Gloria Nahanee 778-228-6501
July 11 – 20, 2014

Great Northern Arts Festival
Canada's oldest & largest northern arts event.
Midnight Sun Recreation Complex
Inuvik, NWT
Info: 867-777-8638
Email: gnaf@town.inuvik.nt.ca
July 12 – 13, 2014
Sussex Powwow
Sussex County Fairgrounds

37 Plains Road

Augusta, New Jersey
718-686-9297
www.redhawkcouncil.org
Email: native@redhawkcouncil.org
July 12 – 13, 2014
The Echoes of a Proud Nation 24th Annual Powwow
Kahnawake Ceremonial Grounds (10 miles south of Montreal)
Kahnawake, QC
450-632-8667
Email: info@kahnawakepowwow.com
July 17 – 20, 2014
Back to Batoche Festival
At the Back to Batoche Site
Batoche, Saskatchewan
306-343-8285
www.backtobatoche.org
July 18 – 20, 2014

Carry The Kettle First Nation Powwow

Carry The Kettle First Nation, Saskatchewan (near Sintaluta)
306-727-2135
July 19, 2014

AnnualColorado Springs Native American InterTribal Powwow Saturday, from 10:00 a.m. - 6:00 p.m.
Freedom Financial Services Expo Center
3650 N. Nevada Ave,
Colorado Springs, CO 80907
Come Celebrate Native American History & Culture!!
Featuring Native drums, singers and dancers. Sample Native foods. Purchase Native art, jewelry and crafts. Includes an activity area for children!
A unique experience for the entire family.
Donations of nonperishable food are greatly appreciated. Admission: $2.00 for adults. Native Americans in full regalia and children 12 and under free! Visit or call: www.palmerdividehistory.org
at 719-559-0525 (please leave a message if no answer) or at 719-329-0251.
July 24 – 27, 2014
148th Annual Winnebago Homecoming Celebration
Winnebago Veterans Memorial Park
Winnebago, Nebraska
Contact: Jerome Lapointe 712-635-7396
Email: jerome.lapointe@winnebagotribe.com
July 25 – 27, 2014
36th Annual Thunderbird American Indian Mid-Summer Powwow
Queens County Farm Museum
73-50 Little Neck Parkway
Floral Park, New York
Ph. 718-347-3276
Email: info@queensfarm.org
www.queensfarm.org
July 25 – 27, 2014
36th Annual Keeweenaw Bay Maawanji'iding Powwow
Ojibwa Campground (off US 41)
Baraga Michigan
Contact: Gary Loonsfoot 906-353-4178
July 25 – 27, 2014
45th Annual Kihekah Steh Powwow
193rd Street North & Javine Hill Road
Skiatook, Oklahoma
Contact: Donna 918-381-7996
July 26 – 27, 2014

35th Annual Grand River 'Champion of Champions' Competition Powwow
Chiefswood Tent & Trailer Park
Six Nations of the Grand River
Highway 54
Ohsweken, Ontario
Phone: 1-866-393-3001/519-445-4061
Email: info@grpowwow.com
July 29 – August 5, 2014
24th Annual Montreal First Peoples Festival
Film & Video Showcase
Multiple venues thoughout Montreal
Montreal, Quebec
INFO-FESTIVAL line : 514 814-8144
(valid from July 10th to August) or 514-278-4040
Email: tev@nativelynx.qc.ca
Full programming available at www.presenceautochtone.ca/en/home
July 31 – August 3, 2014

Festival Innu Nikamu
Mani-Utenam, Québec (near Sept-Iles),
Aboriginal music, mostly Québec musicians, mostly singing in Innu-aimun
1-877-927-2909 or 418-927-2576
Follow Us
Share this with friends

Pinterest 
Essential Reading
Key Links
Upcoming Issues
July Windspeaker - June 23
July Raven's Eye - June 23
July Saskatchewan Sage - June 23
July Ontario Birchbark - June 23
July Alberta Sweetgrass - July 7
Advertising
Subscribe & Donate
Writer Guidelines