Aboriginal Community Events
Windspeaker and AMMSA maintain an extensive list of community events scheduled throughout Indian Country.
While the events are Aboriginal (First Nation, non-status, Métis and Inuit) and Native American they are open to people of all cultures.
All events listed are confirmed.
Please contact us to have your event listed here.
Email: market@ammsa.com
---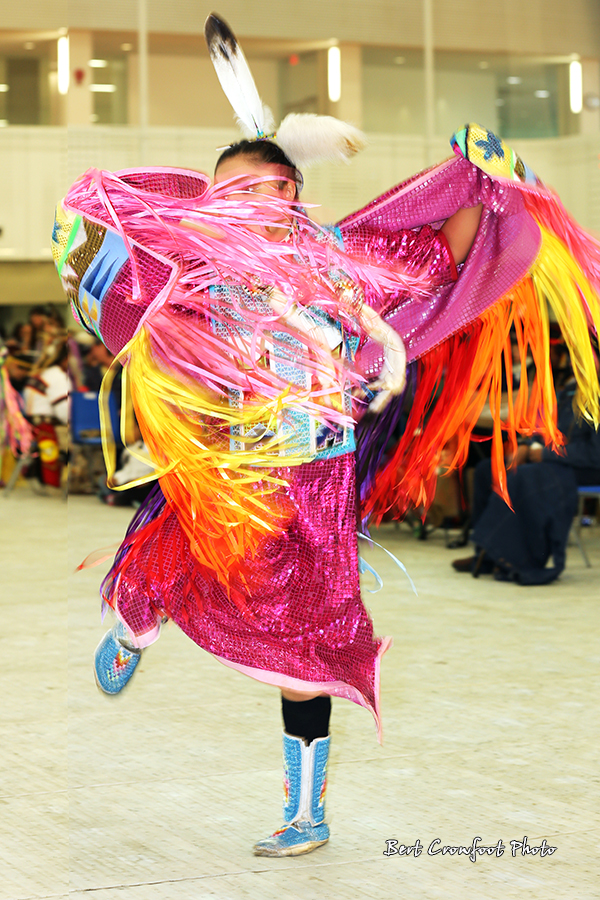 Check out our collection of powwow photo galleries: http://www.ammsa.com/publications/windspeaker/photos-powwow-trail
---
2014 Guide to Powwow Country Events calendar now available for free download!

Click on image or here to download full size
PDF file of poster.

---
August 29 - September 1, 2014
Wabigoon Lake Ojibway Traditional Powwow
Wabigoon Lake,
Dryden, Ontario
Contact: Anita 807-938-8022
www.wabigoonlakeon.ca
August 29 – Sept. 1, 2014
Ashland Labor Day Powwow
Approximately 1/2 mile off Highway 212.
Cross a bridge and to the right
(between Ashland and St. Labre Mission)
Ashland, Montana
406-784-2883 or 406-784-6149
September 5 – 7, 2014
Healing Mother Earth Intertribal Powwow

Fischers Pine Lake, 3924 Maple Rd.

Jefferson (Ashtabula), Ohio
Contact: Sandi Red Wolf 440-319-4483 or 440-997-5026
September 6 – 7, 2014

27th Annual Trail of Tears Powwow
Trail of Tears Commemorative Park
100 Trail of Tears Drive
Hopkinsville, Kentucky
270-885-9096
September 9 – 11, 2014

8th Annual Circle for Aboriginal Relations Society Conference and Golf Tournament
Edmonton, AB

Sandra Sutter
Business Manager
CFAR Society
Cell: (403) 560-0452
Email: sandra@cfarsociety.ca
Web: www.cfarsociety.ca
September 10, 2014

Sex Worker Rights are Human Rights
Time 6:00
Community Conversations about Sex Workers

Location: Little Sister's Bookstore!
1238 Davie St,
Vancouver, BC

Contact: charlotte@bccla.org
September 12, 2014
Aboriginal People's Choice Music Awards
Winnipeg, Manitoba
www.aboriginalpeopleschoice.com


September 13 – 14, 2014
Manito Ahbee International Competition Powwow
MTS Centre
Winnipeg, Manitoba
1-866-449-0251 or 204-956-1849
www.manitoahbee.com


September 13 – 14, 2014

15th Annual Powwow
Lake Park, Winona, MN 55987.
Free tent camping in site.
Contact: Kristen Herrick
office 507.452.8313
e-mail: kherrick@hawkinsashcpas.com


September 17th, 2014

Catherine Healey will speak about the model of
sex work decriminalization adopted in New Zealand.
Rickshaw Theatre
Vancouver, BC

Contact: charlotte@bccla.org and 604-630-9745


September 19 – 21, 2014
(& July 11 – 13, 2014)
30th Annual Great Mohican Powwow
Mohican Reservation Campgrounds
23270 Wally Road South (County Road 3175)
Loudonville, Ohio
1-800-766-2267
September 20 – 21, 2014
FDR Powwow
2957 Crompond Rd
Yorktown Heights, New York
718-686-9297
www.redhawkcouncil.org
Email: native@redhawkcouncil.org
September 24 – 26, 2014
The 5th Conference on Recent Advances in the Prevention and Management of Childhood and Adolescent Obesity: Time to Focus on Strengths: Addressing Obesity in Indigenous Youth The Fort Garry Hotel Winnipeg, Manitoba This conference will showcase examples of the best and promising practices within Indigenous communities across Canada and the US, and across multiple settings. Through presentations from Indigenous youth living in communities with a high burden of obesity, sharing circles with Indigenous leaders and stakeholders and presentations from experts, the conference will turn the discussion to the strengths of Indigenous youth. Additionally, we will explore interventions designed to promote these strengths and enhance resiliency among children and adolescents.
Jessica Hsu Marketing Assistant,
UBC Interprofessional Continuing Education
Rm. 105 - 2194 Health Sciences Mall,
Vancouver, BC, V6T 1Z3
Phone: 604.822.2801 Fax: 604.822.4835
E-mail: marketing.ipce@ubc.ca
Website: www.interprofessional.ubc.ca
September 27, 2014

Justice for Colton Crowshoe Walk
Saturday @ 12:00PM
Facebook Page (link below)
https://m.facebook.com/events/801238549940125?acontext=%7B%22ref%22%3A3%7D&aref=3&ref=bookmark
Follow Us
Share this with friends

Pinterest 
Essential Reading
Key Links
Upcoming Issues
July Windspeaker - June 23
July Raven's Eye - June 23
July Saskatchewan Sage - June 23
July Ontario Birchbark - June 23
July Alberta Sweetgrass - July 7
Advertising
Subscribe & Donate
Writer Guidelines