Online Contest - Scavenger Hunt
---
GOTCHA!
New contest for summer 2013!
Take a photo of someone reading Windspeaker! Catch them in the act and send us the photo!
Submit your photo to us via email: onlinecontest@ammsa.com
We'll make a draw from all submissions we receive!
Contest closes August 31, 2013!
Good luck to you!
Here's a gallery of some examples...
---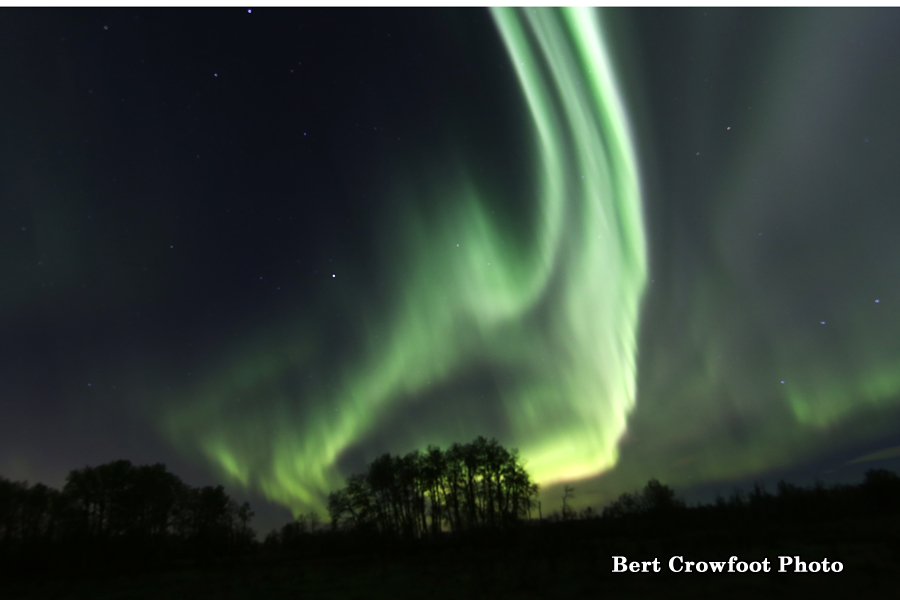 Framed photo will be similar to this...
Contest in now closed!
Winner was Darlene J from Edmonton, AB
Darlene won a framed photo by Bert Crowfoot.
---
March 18, 1983 – March 18 - 2013
Celebrating 30 years of service!
CONTEST - ONE DAY ONLY!
March 18, 1983 - AMMSA Vol. 1, No. 1 - the first issue of what would be Windspeaker! Happy 30th birthday to Windspeaker!
Enter to win a framed photo of the northern lights by Bert Crowfoot - similar to the image below ( only larger)!
Enter via facebook:
www.facebook.com/windspeakernews

Enter via twitter:
twitter.com/windspeakernews

CONTEST NOW CLOSED!
Our 30th birthday contest winner is Dorothy J. from Saskatchewan. Congrats! Your framed photo by Bert Crowfoot is on its way.
---
---
Other recent winners...
Online Scavenger Hunt for May 2012
Congratulations to Angela S. from Hobbema!
Online Scavenger Hunt for April 2012
Congratulations to Andrew S. from Winnipeg!

2011 Spring Contest
closed on April 15, 2011.
The winner is David C. from Whitby, ON.
Congratulations David and thank you to everyone who took the time to participate.

Facebook Fans Contest
closed on March 15th.
The winners of the $25.00 Tim Hortons Gift Cards:
Tina G. - Whitby, ON and Dawn E. - Calgary, AB
The Christmas scavenger hunt
closed Dec. 15th
The winner is Twylla S. from Hobbema, AB
The second scavenger hunt contest
closed on Sept. 30th.
The winner of the iPad is Shelley J. from Lac La Biche, AB
The subscription renewal contest
closed on August 30th.
The winner of the iPod Nano is Joanne W. - Hamilton, ON.
The first scavenger hunt contest
closed on July 15th.
The winner of the iPod Nano is V Carter - Edmonton, AB
Follow Us
Share this with friends
Essential Reading
Key Links
Upcoming Issues
Advertising
Subscribe & Donate
Writer Guidelines