Publisher's Statement - Bert Crowfoot
Oki! Welcome to Buffalo Spirit.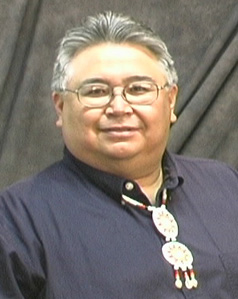 The creation of Buffalo Spirit has been an interesting and fulfilling one. It's been about a journey; a journey of self-discovery of one's cultural and spiritual roots. My journey has taken me from southern Alberta (Ruth Brass), through the interior of British Columbia (Mary Thomas) and on to Vancouver Island (Chief Adam Dyck).
I also spent time on the Navaho reservation in Arizona and attended the Gathering of Nation's powwow in Albuquerque, New Mexico. I had the opportunity to speak with a number of Elders and have presented their thoughts and concerns in this issue.
Although the Elders I spoke to were from various parts of the country, they all seemed to have the same concerns, concerns about the blending of spiritual and ceremonial components from various tribes to form new ceremonies.
Become a fan of Buffalo Spirit on facebook.
Check out this link to watch our Buffalo Spirit videos...
May the Great Spirit be with you!
---
Rod Robinson - In his own words
Daisy Sewid-Smith - In her own words
Mary Thomas - In her own words part I
Mary Thomas - In her own words part II

Sweetgrass: The hair of Mother Earth
Sweetgrass: You asked, so we found the answers
Gifts from the Creator for man's use... the smudging ceremony
Buffalo Spirit: Recommended readings
Buffalo Spirit: Spiritual Laws
Buffalo Spirit: Ancestral Knowledge
---
Follow Us
Share this with friends
Essential Reading
Key Links
Upcoming Issues
Advertising
Subscribe & Donate
Writer Guidelines